Qingdao Hantek Electronic CO. Ltd (hereinafter referred to as Hantek) releases the HT824 high accuracy process calibrator officially. As one of the leader in testing industry, Hantek has paid attention to the R&D and promotion of new products and new technology in testing instruments. HT824 multifunctional process calibrator is a kind of intelligentized industrial instruments. It has powerful function output, 7.4V/7800mAh large capacity lithium battery, and half 5 bits input/output display, which can simulate to output the voltage in millivolt or volt, the current in milliampere and many kinds of signals needed during the industry measurement and control process.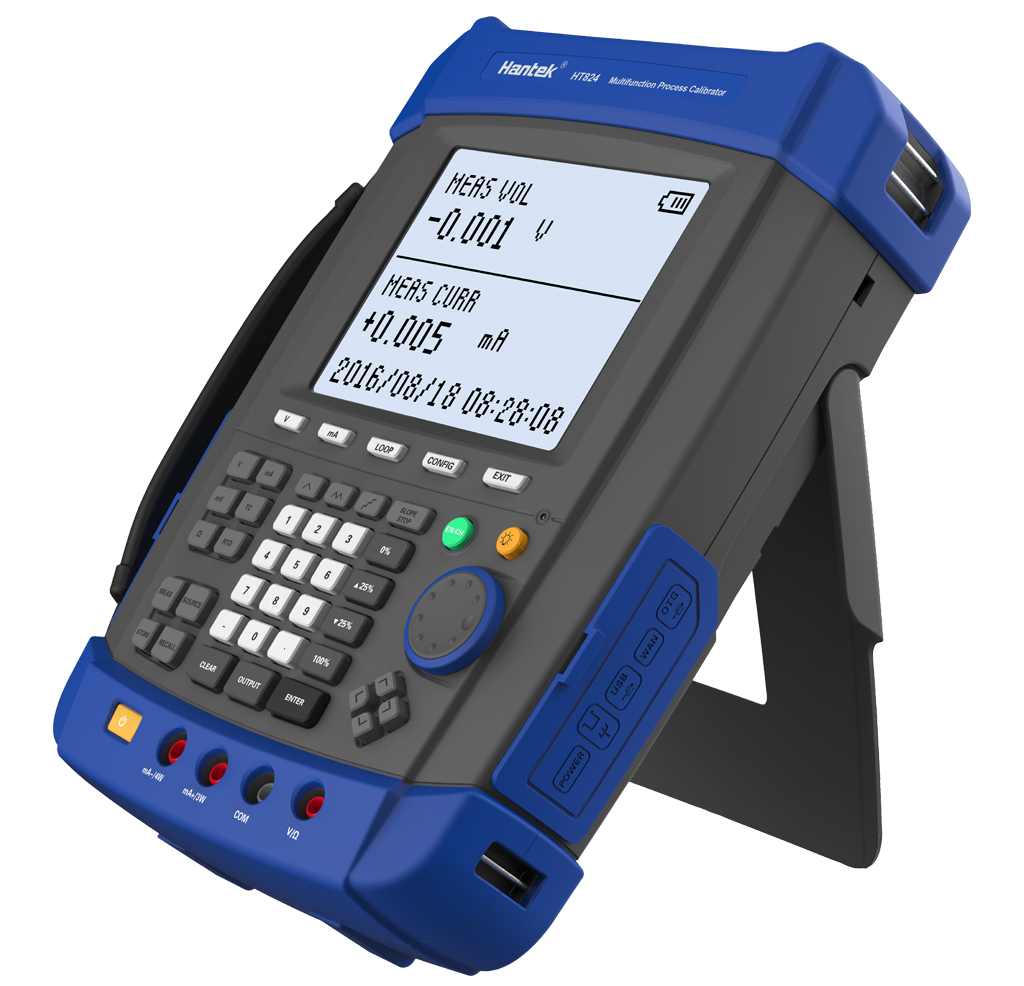 HT824 can not only measure or output many kinds of electrical signal, but also measure or simulate the signals of TC and RTD.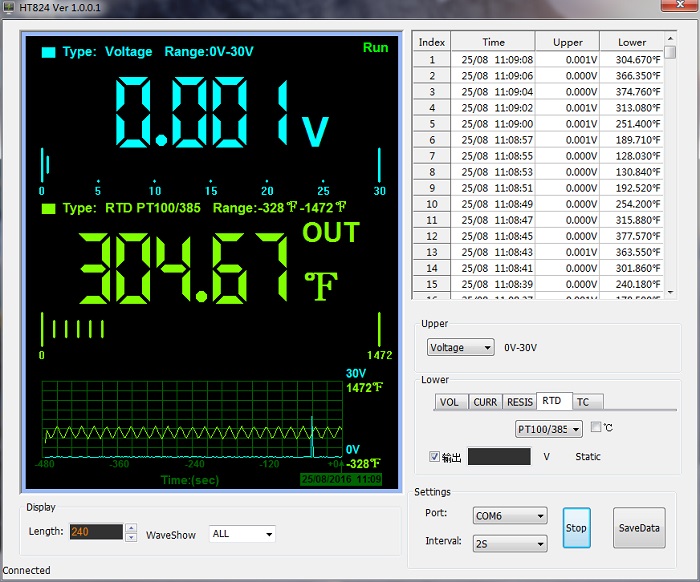 Its advantages of high accuracy, small size, long standby time and easy for operation make the HT824 can be widely used in industrial instrument, professional measurement and calibration, the maintenance and overhaul of temperature/instrument, automatically maintenance and overhaul, engineering construction commissioning, detection and diagnosis of control system signal source, configuration of site instrument repairmen room, and the field of electric industry thermal engineering lab. Best quality, best service. Hantek will provide safe, durable and accurate digital instruments to the user all over the world as usual.